Williams Sisters be a Winner
The Williams sisters are two professional American tennis players: Venus Williams born 1980, seven-time Grand Slam title winner (singles), and Serena Williams born 1981, thirteen-time Grand Slam title winner (singles), both of whom were coached from an early age by their father Richard Williams. There is a noted professional rivalry between them – between the 2001 US Open and the 2009 Wimbledon tournaments, they have met in eight Grand Slam singles finals. They remain very close, often watching each other's matches in support, even after one of them has been knocked out of a tournament.
Williams Sisters Performance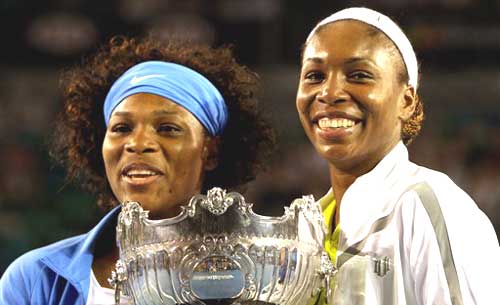 Both sisters had the honor of being ranked by the Woman's Tennis Association at the World No. 1 position. In 2002, after the French Open, Venus Williams and Serena Williams were ranked No. 1 and No. 2 respectively. During the 2010 French Open, they became the Number 1 team in Doubles, in addition to holding the top two positions in Singles tennis as well.
Williams Sisters Soft Yellow Dresses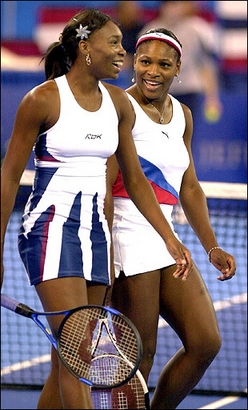 Williams Sisters the Great Tennis Player
Williams Sisters White Costume
Williams Sisters Playing Tennis