Charles "Chuck" Palumbo (born June 15, 1971) is an American professional wrestler, currently working for Nu-Wrestling Evolution (NWE). Palumbo is best known for his time in World Championship Wrestling and World Wrestling Federation / Entertainment. Throughout his career, he has become a six time World Tag Team Champion (four times in WCW and twice in WWF/E).
Palumbo and O'Haire made their WWE debuts on the June 28, 2001, episode of SmackDown! as part of The Alliance, attacking the Hardy Boyz. O'Haire and Palumbo started feuding with the A.P.A. in the following weeks, which ended at WWE Invasion on July 22, 2001 when the APA defeated them. Subsequently, O'Haire and Palumbo defeated the Hardy Boyz on the August 2, 2001 edition of SmackDown!. O'Haire and Palumbo next dropped the WCW Tag Team title to the Brothers of Destruction (The Undertaker and Kane) on the August 9, 2001 edition of SmackDown! and lost their rematch for the tag-team gold in a steel cage match the following week on Raw. O'Haire and Palumbo's last televised match together was on the August 26 edition of Heat defeating The Holly Cousins (Hardcore and Crash).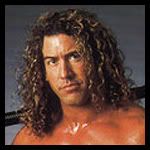 Palumbo was traded to the Raw brand on March 22, 2004 along with A-Train in exchange for Rico and Jackie Gayda. After Palumbo was traded to the Raw brand, he was kept off television until July 2004, when he debuted as Custom Chucky P with a new look and entrance music. His new image resembled a cross between an auto mechanic and a greaser. It was not long before Palumbo was a regular on Sunday Night Heat. His new gimmick started off as a jobber but began to rise on Heat, defeating the likes of The Hurricane, Rosey, Val Venis, Ollie Young, and Stevie Richards. Palumbo was later released by WWE on November 4, 2004.
Palumbo began a storyline with Michelle McCool, which led to a scripted rivalry with Jamie Noble, after Noble made advances towards Palumbo's "girlfriend" McCool, with Noble winning two consecutive matches. In their third encounter, Noble won a date with McCool, after her inadvertent distraction led to Noble winning the match. Afterward, Palumbo blamed McCool for the loss. On the January 4, 2008, episode of SmackDown!, McCool was pinned by Victoria in a mixed tag match, also featuring Palumbo and Dykstra. This loss gave Palumbo his fourth loss in a row and Palumbo again blamed McCool for the loss. The following week on SmackDown!, Palumbo again faced Noble, this time in a Royal Rumble qualifying match. Noble again beat Palumbo, giving him his fifth loss in a row. After Noble left the ring, Palumbo attempted to take his anger and frustration out on McCool, which brought Noble back out, and he distracted Palumbo long enough for McCool to get out of the ring. On January 26, a double turn started as Noble checked on an injured McCool and Palumbo attacked him, become a villain, while Noble would turned into a face character. On the next SmackDown!, Palumbo apologized to McCool, but she slapped him, leading to him vowing to get revenge on Noble. He defeated him the following week, before the storyline abruptly ended.