Ryan David Moore (born December 5, 1982) is an American professional golfer, currently playing on the PGA Tour. He became known for having a very successful amateur career and later as a professional for not accepting equipment & apparel sponsorships. In November 2009, Moore became a part-owner of the golf equipment company Scratch Golf and played their clubs and sported the company's logo. In 2010, Moore announced a deal with Adams Golf and gave up his stake in Scratch Golf.
Moore won the Haskins Award in 2005 as the outstanding collegiate golfer in the nation. He placed 13th at the 2005 Masters, winning low amateur and a spot in the 2006 field. (In 2003, he also made the cut at the Masters, finishing 45th at age 20.)
Moore reached the first playoff of his career in the EDS Byron Nelson Championship, which he lost to Adam Scott on the third playoff hole. Moore began the day three shots behind Scott in a four-way tie for second place, but took the lead as Scott dropped three strokes on the front nine. The lead changed hands multiple times before Scott forced the playoff with a birdie on the 72nd hole. On the third playoff hole, Scott beat Moore with a 48-foot birdie putt; Moore then missed his tying birdie putt from the fringe. Moore picked up his largest check of his career, winning $691,200 for second place. It was his fourth runner-up finish on the PGA Tour in as many seasons.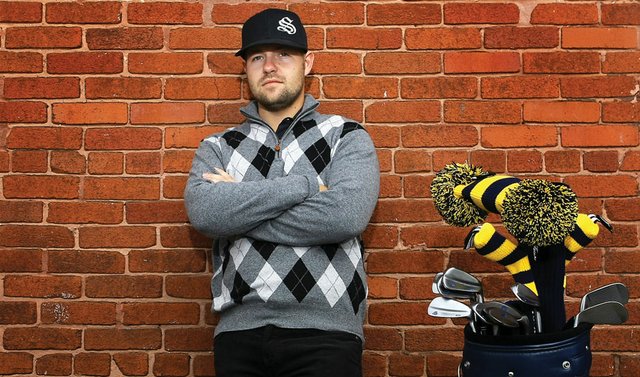 Moore had a steady year in 2010, with six top-10 finishes, including a second place finish at the AT&T National. He finished 32nd on the PGA Tour's money list with $2,374,823, 35th in the FedEx Cup Standings, and 45th in the world rankings. He appeared in all four of the golf majors for the first time. Moore also shot the course record of 61 at Tacoma Golf and Country Club.