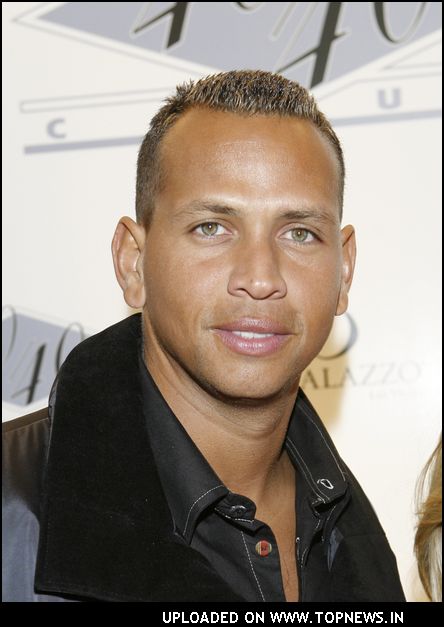 Alexander Emmanuel "Alex" Rodriguez (born July 27, 1975) is an American Major League Baseball third baseman for the New York Yankees. Known popularly by his nickname A-Rod, He previously played shortstop for the Seattle Mariners and the Texas Rangers.
Rodriguez is considered one of the best all-around baseball players of all time.

He is the youngest player ever to hit 500 home runs, breaking the record Jimmie Foxx set in 1939, and the youngest to hit 600, besting one-time star pitcher Babe Ruth's record by over a year. Rodriguez has fourteen 100-RBI seasons in his career, more than any player in history. On September 24, 2010, Rodriguez hit two home runs, surpassing Sammy Sosa's mark of 609 HRs, and became the all-time leader in home runs by a player of Hispanic descent.In December 2007, Rodriguez and the Yankees agreed to a 10-year, $275 million contract. This contract was the richest contract in baseball history (breaking his previous record of $252 million).In February 2009, after previously denying use of performance-enhancing drugs, including during a 2007 interview with Katie Couric on 60 Minutes, Rodriguez admitted to using steroids, saying he used them from 2001 to 2003 when playing for the Texas Rangers due to what he called "an enormous amount of pressure" to perform.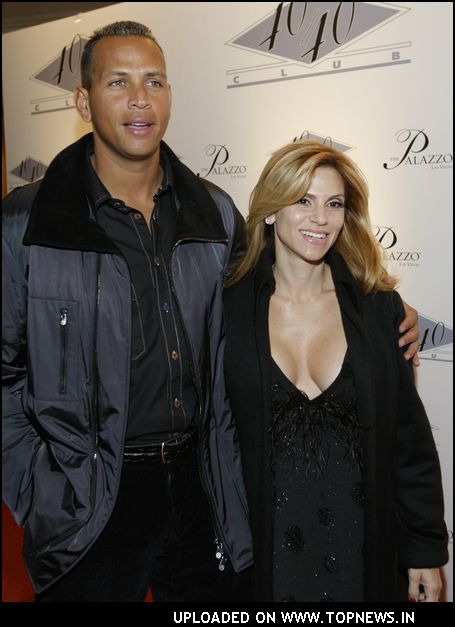 Rodriguez grew up with two half-siblings, Joe and Suzy, who were born in the Dominican Republic and are children from his mother's first marriage.Rodriguez also has a half-brother, Victor M. Rodriguez, who was born to Alex's father Victor Sr. and his then-wife Pouppe Martinez in 1960. The couple divorced a year later, and Victor Jr. was raised by his mother.Victor Jr., who is an officer in the United States Air Force, fell out of touch with Alex for a period of 23 years, until they met at a Texas Rangers game in 2003.
Alex currently resides in Miami, Florida during the baseball offseason.He married Cynthia Scurtis, a psychology graduate, on November 2, 2002. The couple's first child, Natasha Alexander, was born on November 18, 2004. On April 21, 2008, Cynthia gave birth to their second child, Ella Alexander,in Miami, Florida.Candice Houlihan, a Boston-area hairdresser who previously worked as a stripper, told the Boston Herald

that she and Rodriguez had sex on two occasions in 2004 when Rodriguez was in town playing against the Boston Red Sox. Houlihan also told the Globe of her liaisons with Rodriguez, and the supermarket tabloid said she had passed a lie detector test. The day after Cynthia Rodriguez filed for divorce from Alex Rodriguez in 2008, Houlihan said Rodriguez' wife "did the right thing," adding, "a leopard doesn't change his stripes. Good for her. I think she's doing the smart thing. And she'll probably get tons of cash."

On May 27, 2007, the New York Post reported that Rodriguez spent an evening in Toronto with a blonde woman, later identified as Joslyn Noel Morse, a longtime exotic dancer at famous strip clubs in Las Vegas (e.g., Scores, Spearmint Rhino, among others) who also was featured in Playboy's 2001 magazine "Playboy's Casting Calls." The New York Post ran a picture on May 30, 2007. Rodriguez and the woman identified as Morse had dinner together at a steakhouse and then went to a strip club before returning to Rodriguez's hotel. They were last seen alone together that night boarding the hotel elevator. Morse refused to say whether they had sex.The Daily News reported that, during 2006 and 2007, Rodriguez patronized prostitutes of madam Kristin Davis and dated Davis as well, according to employees of Davis' call-girl agency. (Davis' agency also is famous for supplying prostitutes to former New York Governor Eliot Spitzer.) Davis would not confirm or deny any sexual relationship with Rodriguez, saying, "Throughout the years, there were a number of clients that I befriended and it was not uncommon for them to want the women they can't have whether it be the phone bookers or the madam. In regard to Alex, all I can say is our paths have definitely crossed personally and professionally." Employees of the call-girl agency provided the Daily News intimate emails between Rodriguez and Davis, including one in which Rodriguez confesses to Davis his preference for her over one of her call-girls. When confronted with the emails, Davis told the newspaper, "Other people have had access to my client records as well as my personal information and I can't control what has been released," and, "With the exception of [former Gov.] Eliot Spitzer, I have not named names...I do not wish to ruin any lives."

Alex Rodriguez Looks so Handsome on Coat
Alex Rodriguez Best Costume
Alex Rodriguez Cute Smile
Alex Rodriguez Serious Expression
Alex Rodriguez Using Simple Black Hat
Alex Rodriguez Best Performance
Alex Rodriguez Has Frustration
Alex Rodriguez Poster